COPY. VERIFY. TRANSCODE. UPLOAD. STORE.
The solution for mobile data management on set and in the production office. FILM DATA BOX manages your production data by naming, copying, verifying, transcoding and stores them for screening, postproduction and long-term archive. Save time, crew and money and get your film data ready for long-term distribution.
See more at filmdatabox.com
SUCHEN. FINDEN. PRODUZIEREN.
dpp film tech app – the tech guide for media professionals: comprehensive, and up-to-date. Terms, cameras, formats, IT, broadcasting policy for over 25 TV channels and platforms around the world. The dpp film tech app is published by transfermedia and Digital Production Partnership (dpp) and available in german and english.
Please visit the stores iTunes and Google Play.
For more Information visit filmtechapp.com
The dpp film tech app was funded by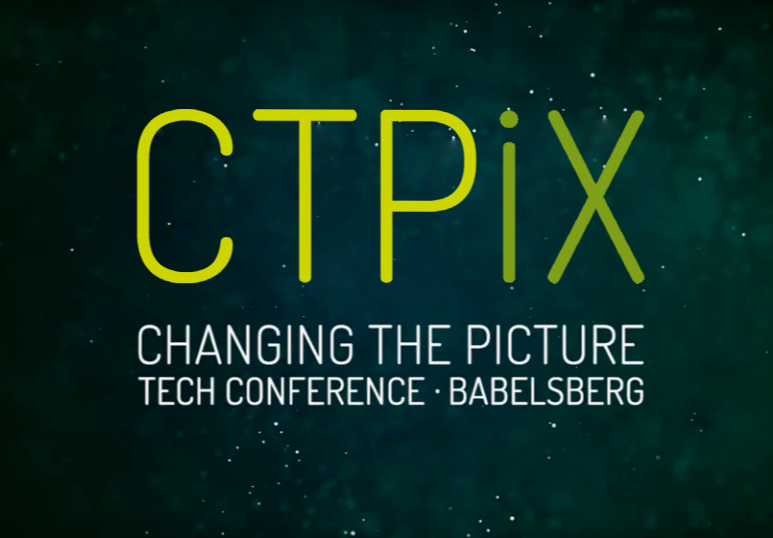 The CHANGING THE PICTURE (CTPIX) Technology Conference showcases the newest applications and expertise for technologies shaping content production and distribution for TV, cinema and Internet. It addresses international participants from across the film, television and digital production sectors, ranging from storytellers to producers and creative technologists, as well as broadcasters and distributors.
get more Information on changingthepicture.com
«The» dwerft «is a Research Alliance for film and television technologies based in the media location Babelsberg. The loss-free networking of all metadata from the production is already managed. Now we working with our partners to provide this metadata of distribution.
Interested? More information at dwerft.de